On July 25th 2014, The Men of the Trees Perth will attempt to break the world record for "Most trees planted simultaneously." They will be required to plant upwards of 100,000 trees to beat the previous record, currently held in India, having planted 99,100 in 2012.
The Men of the Trees was first established in Perth in 1979 as a not-for-profit and has gone on to plant more than 13,000,000 seedlings since. They have been tremendous in their efforts to prevent salinity and soil erosion and re-vegetate large areas of Perth.
This new challenge will hopefully raise the profile of the Men of the trees brand and highlight the contributions they are making to our environment. It also gives Perth a chance to get together as a community and promote a positive cause.
If you'd like to get involved, head over to the Men of the trees website to find out more and register your interest.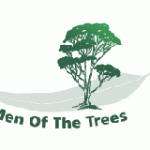 http://www.menofthetrees.com.au/