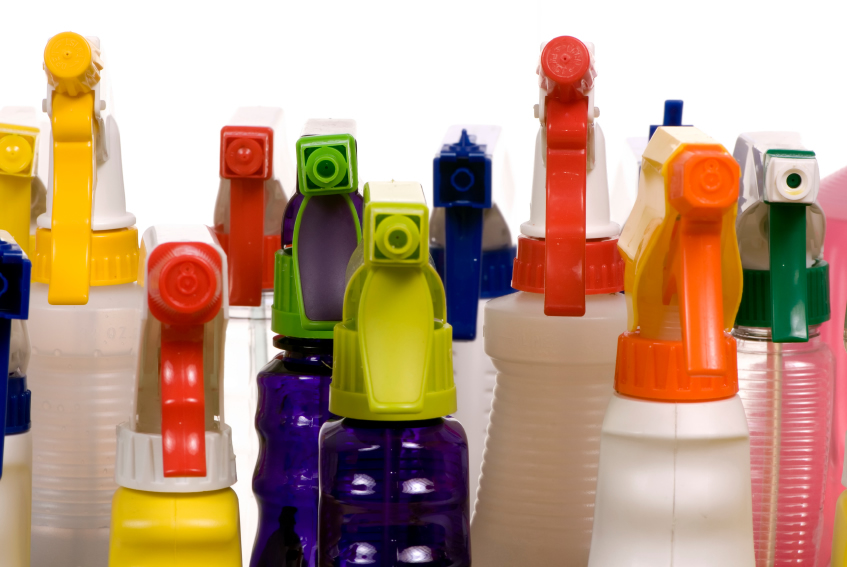 When you buy cleaning products at the supermarket or specialty store, you expect them to do one thing: clean. And while they may be effective in their quest to eliminate dirt and grime, they are leaving you with something that may be much more harmful.
Cleaning products such as bleach, detergent and specialised mold removers and oven cleaners have been long used and thought safe by most households. If they're removing dirt and germs and making their targeted areas look clean and polished they must be doing some good right? The problem is, the substances used to make these products so effective in their required field are not necessarily good for your health and can in some cases be very dangerous.
Household cleaners have been known to cause, on the minor end of health concerns, allergies, skin irritations (rashes, dry skin), watery eyes and headaches. Recently, studies have concluded that chemicals such as Phthalates, used in common detergents, contribute to certain cancers and tumors if exposed over the long-term. Just smelling the fumes and feeling the effects of these products on your skin can demonstrate they are something that shouldn't be consumed and yet that's exactly what we do when using them inside our home. Oven cleaners in particular, require you to wear a breathing apparatus and eye protection while using them. How much good can that be doing you when you consume the food that is then cooked in this product?
Thankfully, there are alternatives. Natural cleaning products have been heavily promoted in recent years, as the detrimental effects of regular cleaners have come to light. Baking soda, vingear and others are all part of the natural cleaning movement. These are great alternatives for those wishing to take the time and prepare the necessary ingredients and then do the cleaning themselves. For those with less time on their hands, this may not be a truly viable alternative.
That's where Ecostate comes in. Responding to the demand for professional cleaners using environmentally products, we started our business based around the natural cleaning concept. From the products we use, to the equipment we apply them with, our cleaning process is completely chemical free and designed to protect your health while ensuring your premises, whether home, office or anywhere else you spend time, is truly clean.
If you wish to find out any more about what's involved in our cleaning system or even if you need direction in your own cleaning process, feel free to contact us, we'd be more than happy to help.